Cheap Divorces Online
Why is DivorceWriter so affordable?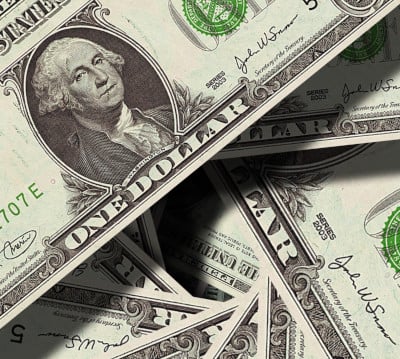 With DivorceWriter you can complete your divorce forms online for $137 with no hidden extra fees. Other sites will charge up to $299 for similar services. Is DivorceWriter inferior, since we charge less? No, we make a Great product at a Great price!
We believe our divorce packages are as good or better than anything else offered online. We keep costs down with industry leading automation. We do not have a person review your documents and we do not provide legal advice. If you need legal advice or don't want to file the divorce forms at the court yourself, you should seek an attorney instead of an online divorce website.
Here's what is included with your DivorceWriter purchase:
Complete all required divorce forms online.
Unique state-specific forms for every state. A typical set of forms will include a Petition, Settlement Agreement, Decree, Parenting Plan, and even some county-specific forms. (Note: Document titles and content of documents differ from state to state.)
Detailed filing instructions. Each state has different forms and different procedures for filing for divorce. We have done all of the research so you don't have to.
Change of name for you and your spouse. In all U.S. divorces, a woman can change her name back to her maiden name or to a former married name. If your state allows a man to change his name in the divorce papers, we also provide that option in the interview.
Spousal support. If you have agreed that one spouse should receive spousal support from the other for a specified amount of time, you can enter it in the interview.
Calculate child support. The online interview has a child support calculator built into it. Based on your income and custody arrangements, the calculator shows your state's guideline support amount. You can choose to use the guideline amount or select another amount.
Support by email and phone. Our fantastic support staff is waiting to hear from you.
Unlimited revisions to your forms. You can make unlimited changes to your divorce as long as it is for the same marriage.
Instant email delivery. Forms are typically ready in less than 5 minutes after you complete the online interview.
Free printing and shipping. Want us to print your divorce papers? We will at no charge and mail them to you via priority mail.
100% Court Approval Guarantee. If your forms are rejected by the court, we will refund you the full purchase price.
$50 Discount off future divorces. We have been doing online divorces for almost 10 years, so we do have customers that have used us more than once. Return customers receive a $50 discount when they use DivorceWriter to end subsequent marriages.
*Court filing fee is not included. Like nearly all online services you still will have to file the divorce paperwork yourself and pay the court filing fee at the clerk's office.
3 Reasons Other Online Divorce Services Are Expensive
Hidden up sells.

Priority Service. Other sites charge for rush processing. DivorceWriter doesn't. Your forms are ready immediately for download. Printed copies of the documents are mailed each morning for customers that request printing...at no additional charge.

Additional Forms. If you need another form and we have it, we will send it to you. We don't charge extra for a Filing Fee Waiver document or other documents that your court might require.

Limiting your revision period to an unrealistic time period.

Here's what two of our competitors offer for a revision period:

Both of these services charge $299 for their divorce forms and only provide document updates for 30 days even though most divorces take longer than this. The minimum amount of time to complete a divorce in Texas is 61 days! If a judge needs you to make changes to your forms after 30 days, do these services charge you another $299?

With DivorceWriter you can make changes to your forms until you delete them from our system. We have had customers purchase divorces two years or more before actually filing the divorce papers.

Expensive affiliate programs.

Many of our competitors have expensive affiliate programs. An affiliate program is where a website pays another affiliate website a commission for each customer it directs to them that makes a purchase.

For example, 3stepdivorce.com gives referring websites a minimum of $100 for each customer:

"Due to proven success, all of our affiliates start off receiving $100.00 (yes, one hundred dollars) for each sale."

If you are the customer, you pay for this with higher prices.

Unfortunately some of these affiliate websites pose as unbiased divorce review websites, but conveniently rank sites high that pay out large commissions.
See Also
External Links
© 2018 Pro Se Planning, Inc. All rights reserved.
DivorceWriter.com™ is the leading self-help divorce document web site. However, this site does not provide legal advice and use of this site is not a substitute for hiring an attorney licensed to practice in your state.