Complete Your Nevada
Divorce Online
Every state has different divorce forms and procedures. With DivorceWriter you complete ALL the Nevada specific forms online yourself lawyer-free. The online interview covers property division, child custody, support, name changes, and more.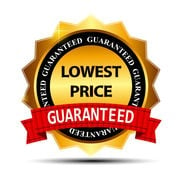 Nevada Divorce Details
E-Filing Available for Clark County
The Advantages of Nevada Divorce
You can file for divorce just six weeks after moving to Nevada.
Divorce without ever going to Court--no hearing required.
Get your judge-signed Decree in the mail in just 2-3 weeks.
Grounds for Divorce
If you and your spouse are no longer compatible, you have met the requirements for divorce on the no-fault grounds of incompatibility.
Filing Your Nevada Divorce
All Nevada divorces are filed at the District Court Clerk's office in the county where either spouse currently lives or in the county where the spouses last lived together.
If you can't afford the divorce filing fee, file an Application and Affidavit to Proceed in Forma Pauperis. This document asks the judge to waive the filing fee due to financial hardship.
The DivorceWriter Guarantee
Your DivorceWriter purchase includes everything you need to get divorced in Nevada including step-by-step instructions to guide you throughout the divorce process. If your documents are not accepted by the Court, DivorceWriter offers a money-back guarantee.
Expect Reliable and Fast Online Divorce Documents
After you complete the detailed online interview, all the forms you need to file your divorce will be shipped to you the next business day, or you can print them yourself.
DivorceWriter™ has an "A+" rating with the BBB and always ensures your personal information is private and secure.
DivorceWriter™ does not act as your lawyer. Instead we provide the tools you need to self-prepare your own documents quickly and easily. By doing it yourself online and lawyer-free, you save both time and money.