Complete Your California
Divorce Online
Every state has different divorce forms and procedures. With DivorceWriter you complete ALL the California specific forms online yourself lawyer-free. The online interview covers property division, child custody, support, name changes, and more.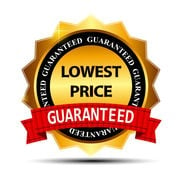 California Divorce Details
Complete all your required Judicial Council of California divorce forms online and follow the easy, step-by-step instructions. Get divorced without ever going to the courthouse.
California Residency Requirements
At least one spouse from the marriage must have lived in California for the last six months.
Grounds for Divorce
"Irreconcilable Differences" is the grounds for divorce in nearly all California cases. If you do not want to continue your marriage and you want to end your marriage permanently, you have irreconcilable differences.
Filing Your California Divorce
The basic steps for filing your divorce with DivorceWriter are as follows:
Review and sign the completed documents.
File the documents with the court clerk.
The judge completes your divorce by reviewing the agreement and signing the Judgment form.
Division of property, child parenting plan (including child support, visitation and custody), alimony, and more are covered.
DivorceWriter guarantees that your California divorce documents will be accepted by the court or we will refund your purchase in full.
Expect Reliable and Fast Online Divorce Documents
After you complete the detailed online interview, all the forms you need to file your divorce will be shipped to you the next business day, or you can print them yourself.
DivorceWriter™ has an "A+" rating with the BBB and always ensures your personal information is private and secure.
DivorceWriter™ does not act as your lawyer. Instead we provide the tools you need to self-prepare your own documents quickly and easily. By doing it yourself online and lawyer-free, you save both time and money.